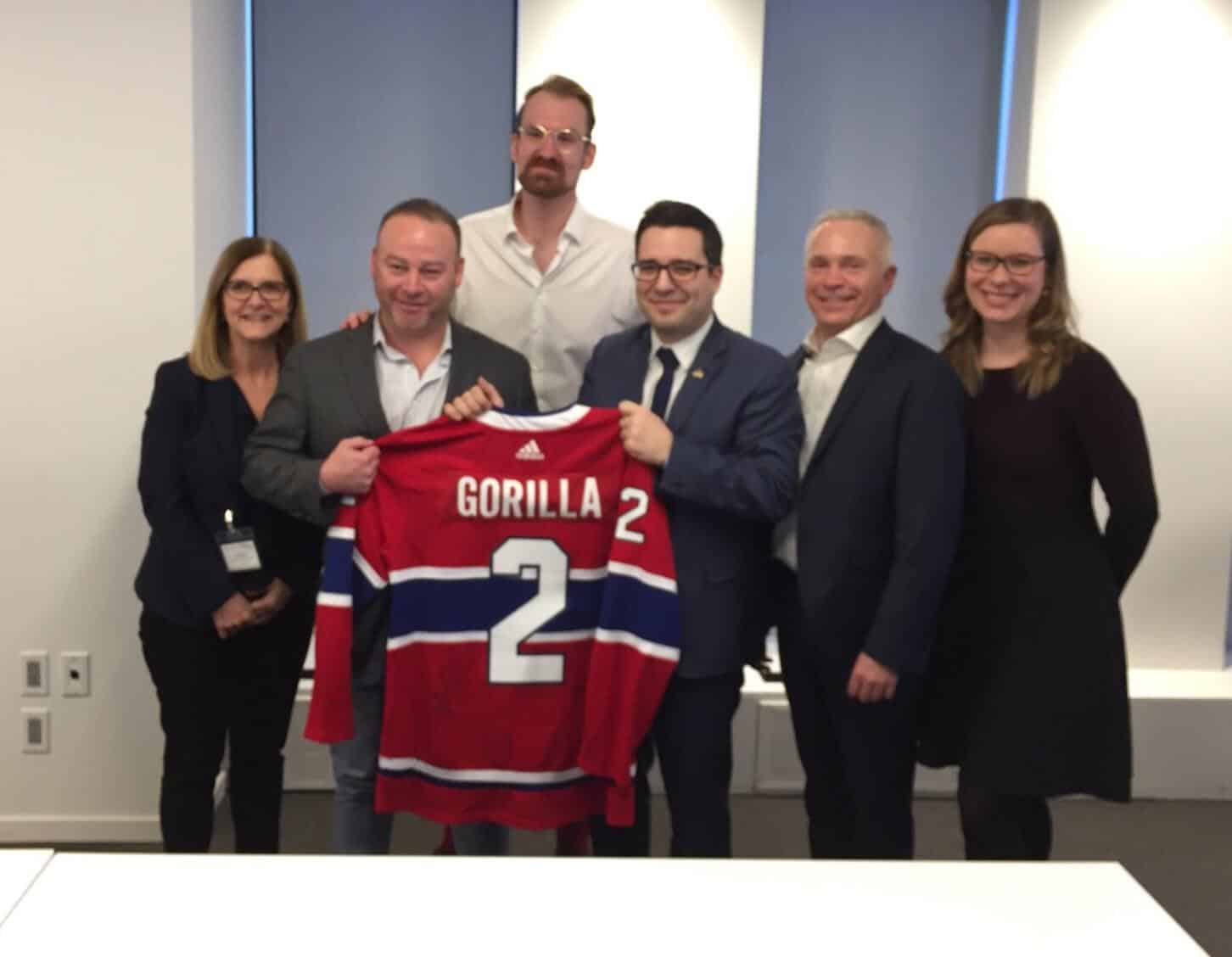 [February 20th, 2019]
Five years after Gorilla Group first located in Montreal, the company announced that it will be doubling its headcount and expects to grow from 70 to 140 employees in the next two years.
ResearchFDI first introduced Gorilla Group to the Investissement Quebec team in 2013 as part of a mission to Chicago to meet with high-growth technology companies. As one of the leading business intelligence and lead generation firms, ResearchFDI employs a multitude of research techniques to track fast growing companies and match them with its clients that represent regions worldwide seeking to attract high quality jobs.
"We would like to congratulate the teams at Montreal International and Investissement Quebec for their ability to attract, retain and grow companies such as Gorilla Group in the region. The team of investment professionals located across the world are extremely committed to their work and it is through their dedication and our partnership with them that we are able to see great success stories like this in our hometown." Bruce Takefman, President ResearchFDI.
Gorilla Group originally chose Montreal due to its competitive business climate as well as the access it provides to high-quality technology talent. This expansion is a testament to the city but also to the work of the region's leading economic development agencies.
"This is a great example of economic development success and shows that once a company locates in the region nurturing that company and providing them with continued support can lead to future expansion and job creation" adds Takefman.
For more information: https://www.journaldequebec.com/2019/02/20/montreal-gorilla-group-va-embaucher-70-professionnels-du-commerce-electronique-1
About ResearchFDI, Inc.
Based in Montreal, ResearchFDI is a specialized market research firm that provides customized lead generation and business intelligence services for economic development organizations and regional promotion agencies, intended to identify and capture FDI and direct investment opportunities. We position Economic Developers in front of corporate decision makers that are seeking to expand or relocate their businesses to new geographic locations. We are focused on helping our clients create important business relationships that will serve to grow awareness of their region, promote its economic strengths and attract direct investment.
Contact:
Stefan Calimanu, Media Relations
stefan@researchfdi.com
514-439-5951